Business
How to choose the right design agency for your next project
Thinking of a rebrand? Considering refreshing your website? Need help with a social strategy? All of these can seem like a seriously daunting task if you're not experienced – that's where hiring the right agency will pay dividends.
Here's our handy guide for a few things to look out for when you begin the search for your new design agency:
Are they nice people?
This might seem a little "airy fairy" but it's probably the single most important thing to consider.  You're going to be working with these people for several weeks, months or even years so you want to make sure you get on well with them.
I believe "B2B" almost has to be forgotten about after the financials and details are worked out – it's very much people dealing with people and if you find it difficult to hold a conversation with your point of contact or they're not listening properly/answering your questions directly, it could be warning signs.
Something I have always been passionate about (as a Client Relationship Manager especially) is that you, the client, get to speak to the right people at the right time about the right thing.  If your agency doesn't "allow" you to speak directly to a developer or designer and insists that you only go through an Account Manager at all times, it can lead to a communication breakdown or misinterpreted messages.
What services do they offer in-house?
There are two scenarios here with the same outcome.
Scenario 1: You have a new brand/product and need a whole bunch of material designed.
Scenario 2: You only need a new website right now but in the future will need a video or a leaflet or whatever.
Regardless of the scenario, wouldn't it be much easier if you could just go to your point of contact  of your chosen agency and ask them to put together the collateral you need rather than having to start the whole process of finding the right agency every time you needed something designed?
If your chosen agency offers the services you require, my opinion is that they are best placed to do it.  They understand you, your brand, and your customers – and have probably figured out what you like and dislike on a subjective level too.
Sometimes, even larger agencies don't offer a "360 service" in-house and may have to outsource work which can have ongoing implications on cost, quality, consistency and communication down the line so it's worth checking out what your agency offers.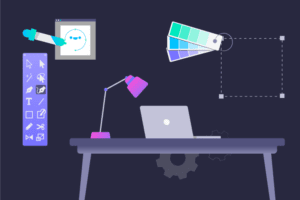 Do they offer ongoing support?
OK, so you've had a successful project launch – your new website looks well, works well and seems to be being well received by your customers.  A few weeks pass and you want to add a blog and find you can't remember how to add an image or maybe the website is showing an error and you're unsure how to fix it, can you go back to your agency and ask them to check it out?
Most agencies will happily fix any issues but they also may charge an absolute fortune for the privilege so it's worth checking out what sort of aftercare or ongoing support they have.  Does your site come with a type of warranty that ensures if anything that breaks, it is fixed without question?
Another thing to consider is a side note of the previous point; what services does their support cover?  At DHD, we don't believe you should have to pigeonhole yourself into a "web support package" or "graphic design package" as the needs and wants of your business will change regularly.  Our support packages give our clients full access to all of our team's skills to ensure you get maximum bang for your buck.
As well as that, if you decide to take a retainer support package with your agency, make sure you are clear on what happens if you go over (or under) your allocated hours.  Some months you will inevitably need more than others so check your agency is flexible and willing to work with you based on your needs.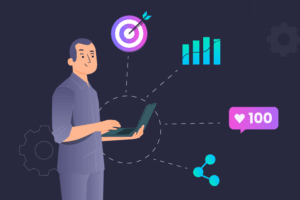 Previous Work
An agency's "projects" or "our work" page on their website gives a great insight into previous work completed however it's also vitally important you know what role the agency played on the overall project.  Was it purely design or were they given a beautiful prototype which they converted into a functional website?  It's essential you know this information because if you hire them based on their ability to design and then find out another agency designed the website, your expectations will not be met.
As well as what's on an agency's website, it's worth checking their social media for their most recent pieces.  There's a saying in our industry which is "you're only as good as your worst work" so you want to make sure the work they are advertising is recent and consistently at a high level.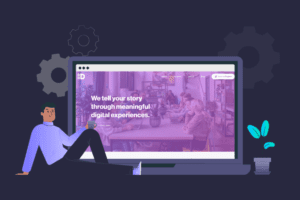 Good luck!
I hope these tips give you a bit of direction for your next project.  If you're still not sure where to start or what to look for, give me a shout and we can talk through your requirements, set your priorities and make a plan of attack!
Join Our Team
We're always on the lookout for talented individuals to join our growing team.