Providing life-changing support to the people of  Edinburgh.
The vision of Edinburgh City Mission is to help create a mission movement across Edinburgh by stimulating and strengthening the church's mission.  The organisation was created in 1832 and has continued to help and serve the people of Edinburgh.
Now, Dunan Cahill is at the head of operations and want to improve their online presence and ensure their message is being seen and heard clearly.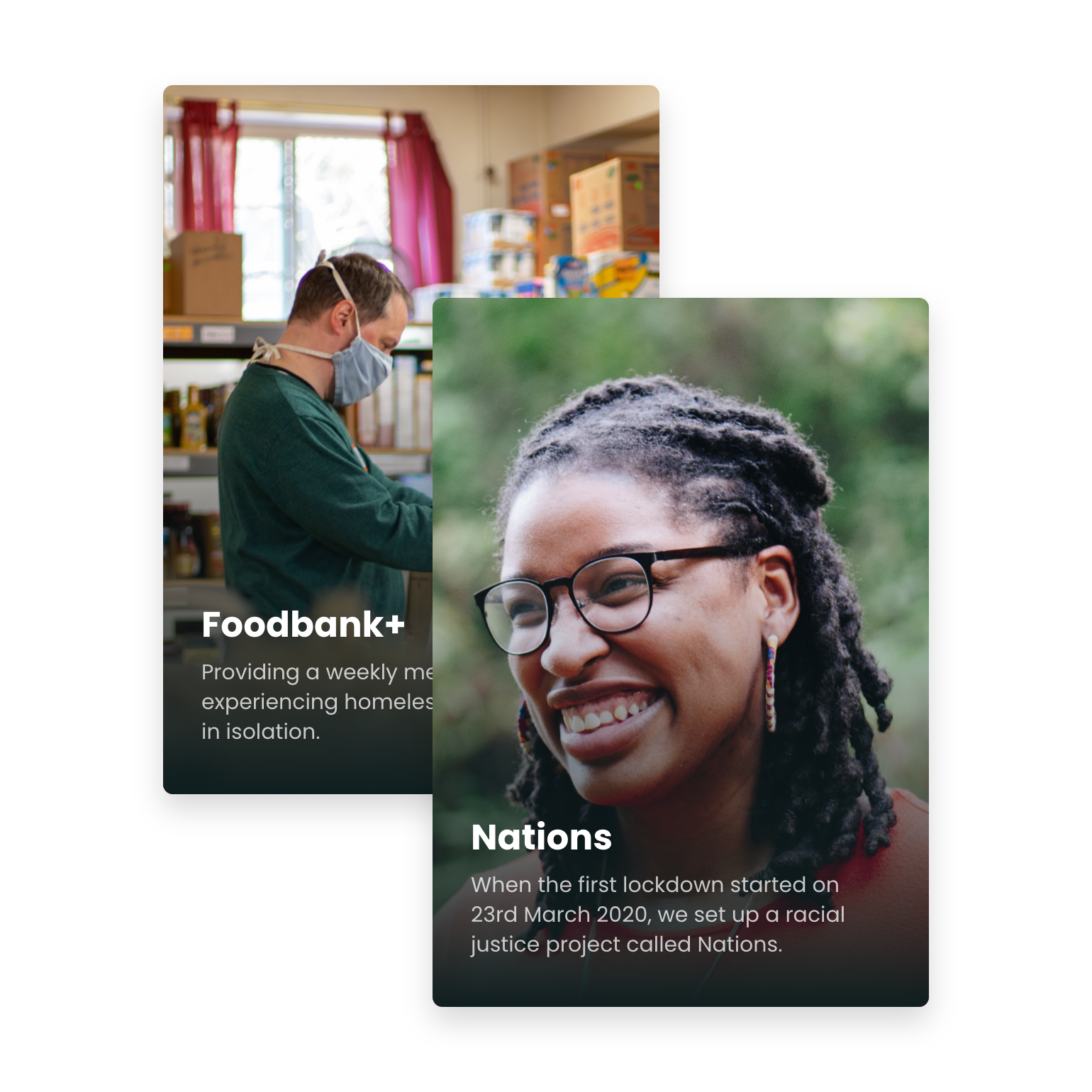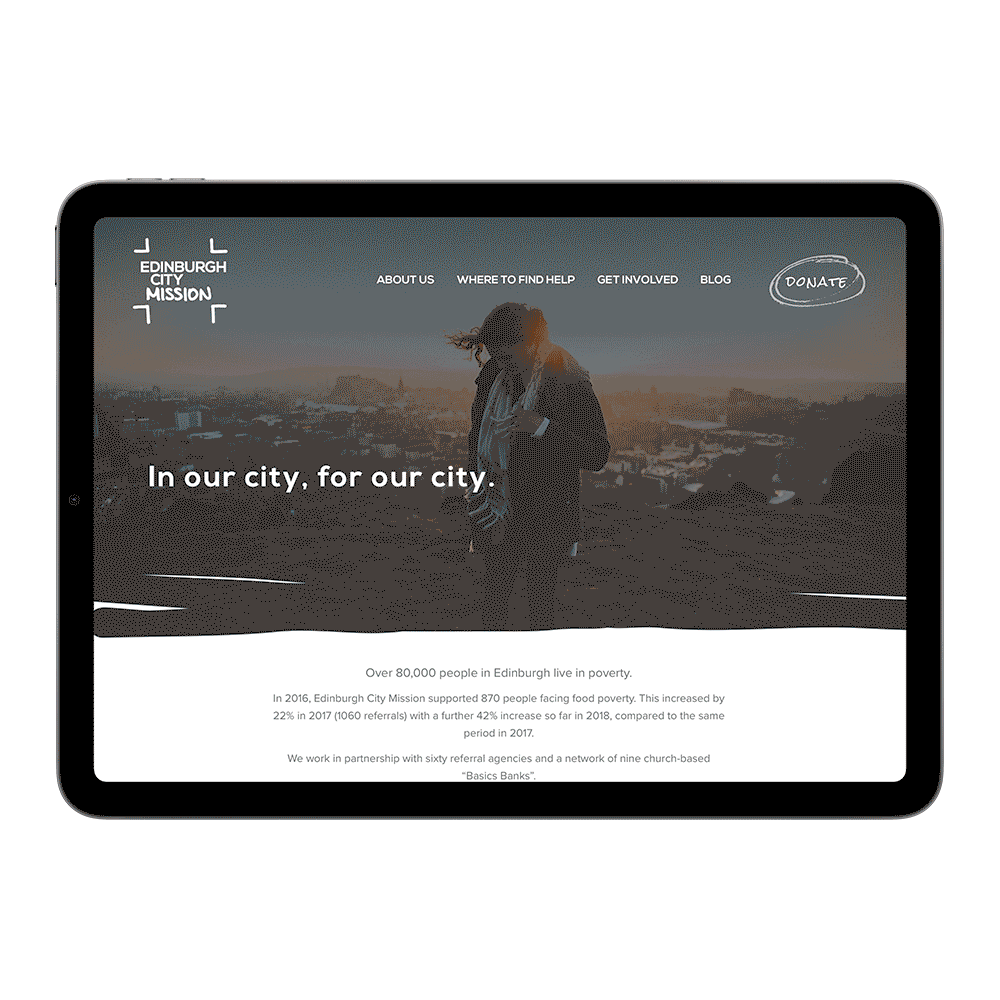 Bigger, better and bolder
This was actually the second website DHD were asked to design and develop for Edinburgh City Mission.  Our first website with the team was built around 5 years previous to this one and consisted of a mostly grey/white palette.
With the introduction of Liam Rotheram (Communications & Design Manager), Edinburgh City Missions colour palette dramatically expanded which allowed us to bring blues, yellows and reds into the mix.  As well as more colours, we used inspiration from Liams social media posts to form many parts of the web design.
Not just about pretty pictures
As much as new colours, shapes and imagery gave us more creative freedom, the core focus of the new website was to get across the many, many great things the mission are doing.
We needed to make the journey clear to new and existing users.  This was achieved by creating large, visual boxes on the homepage with the 9 core services which lead directly to more information about each service.  This keeps information concise and clear with the remaining services being accessible at all times through the sticky nav under the "Our Work" section.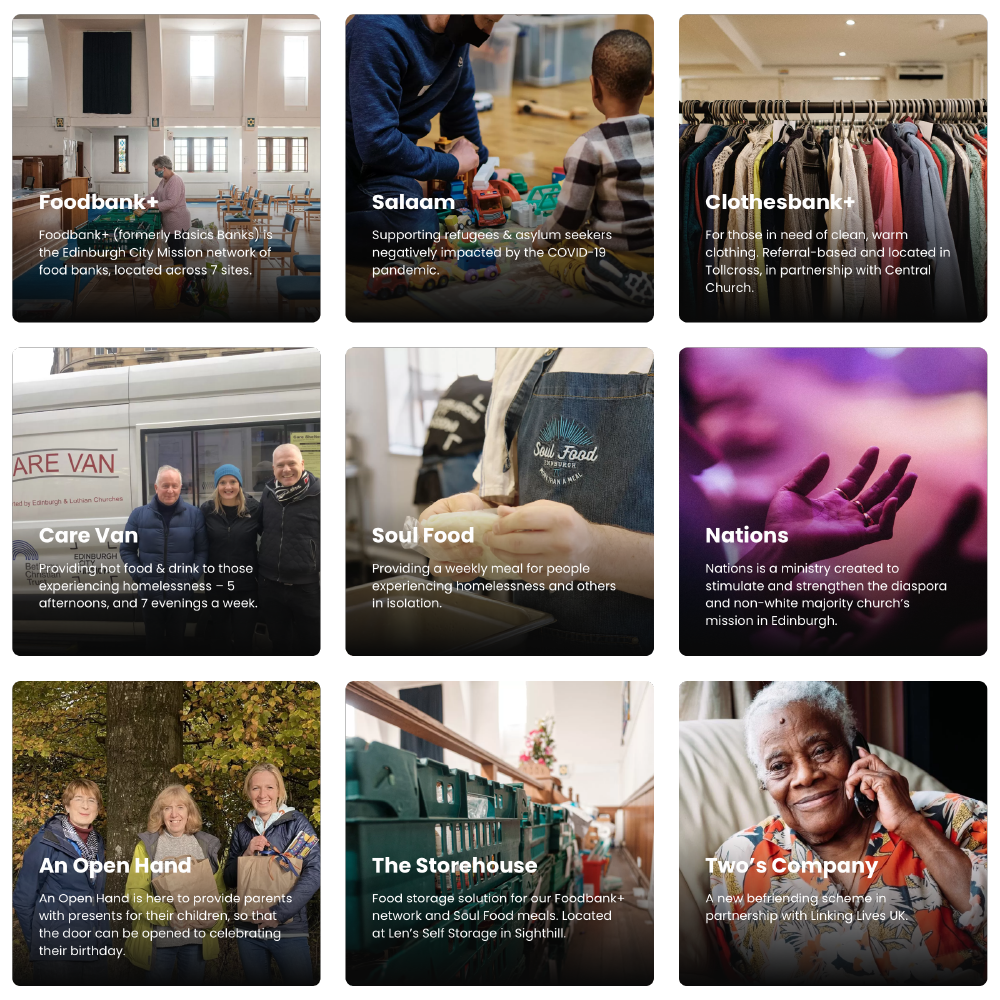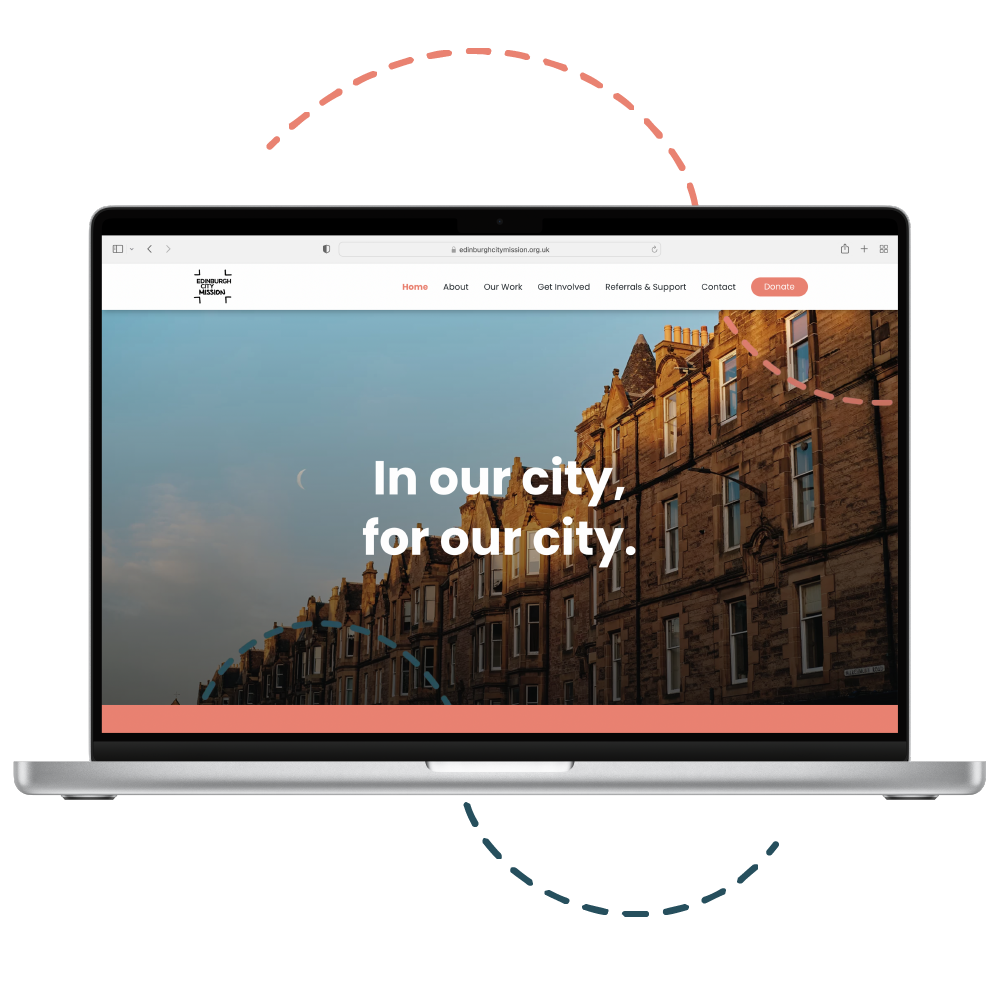 Going from strength to strength
Since launching the new Edinburgh City Mission website, the charity has been able to confidently share their message with more clarity than ever before.
Liam has continued to roll out the refreshed brand – tying together print material and social content to match the new website visuals.
We loved working with the team at Edinburgh City Mission again and are thrilled with the outcome. We're blessed to be working with such an amazing group of people doing such an important work.
"DHD have it all! Our charity recently had a big website redevelopment by the amazing team at DHD, and we're blown away by its practicality, accessibility and aesthetic. Their care and attention to detail is wonderful, and they clearly have a real passion for helping in whatever way they can."