Mucking into the Childhood Cancer Awareness Month and Bog Run
September and October are one of busiest spells in CFFC's calendar, with Childhood Cancer Awareness Month and their popular Bog Run taking place respectively. Working through a thorough design brief, we created web assets for multiple social platforms, MailChimp newsletters, email signatures and Google Display Ads. Physical touchpoints included bright Display Boxes and Foamex Props that could be used during photography shoots.
The annual Bog Run is the most valuable fundraising event for the charity each year, and having been cancelled during covid we were determined to see this year be the biggest to date. We were pleased to hear registration had to be closed early, with all 400 places sold out.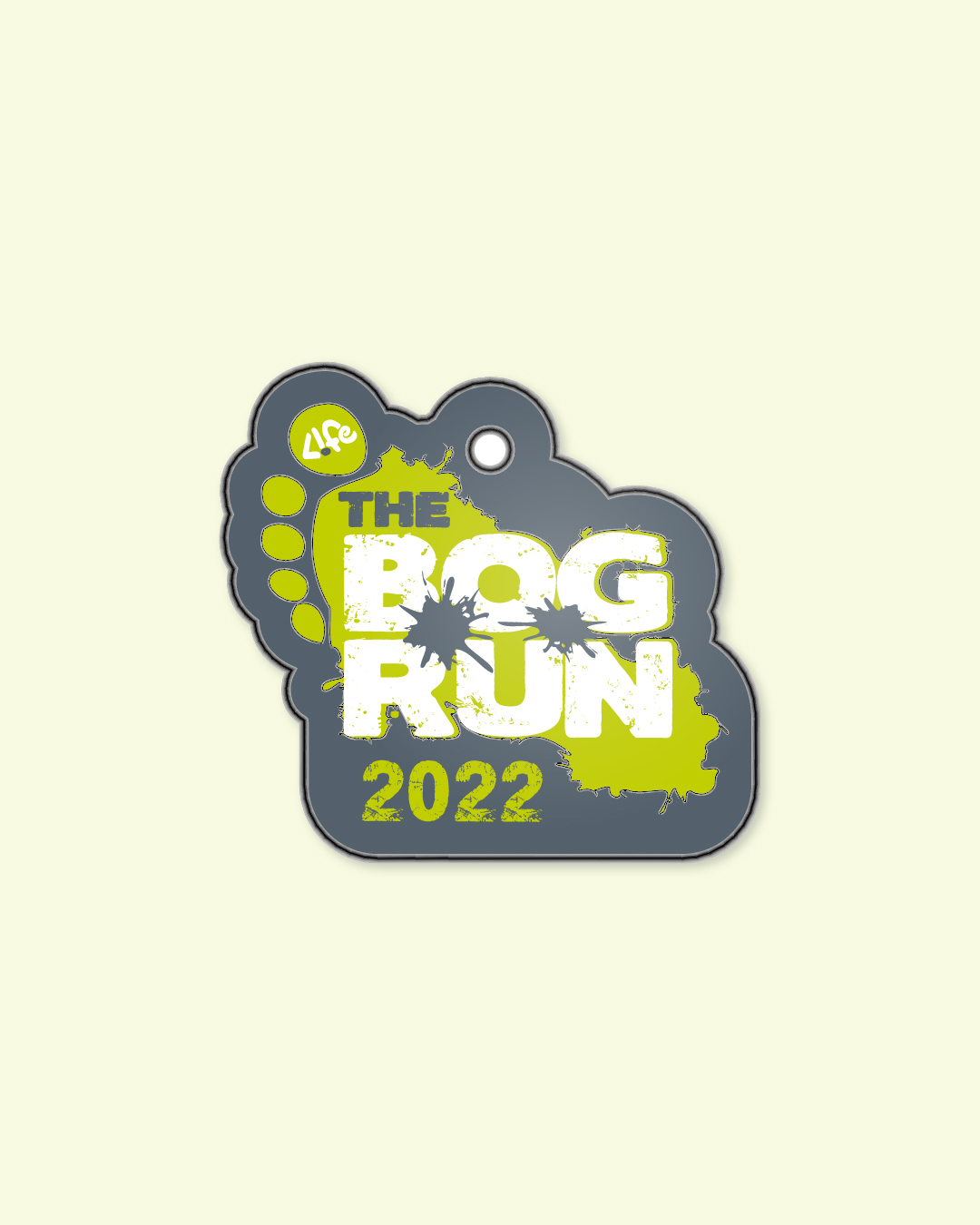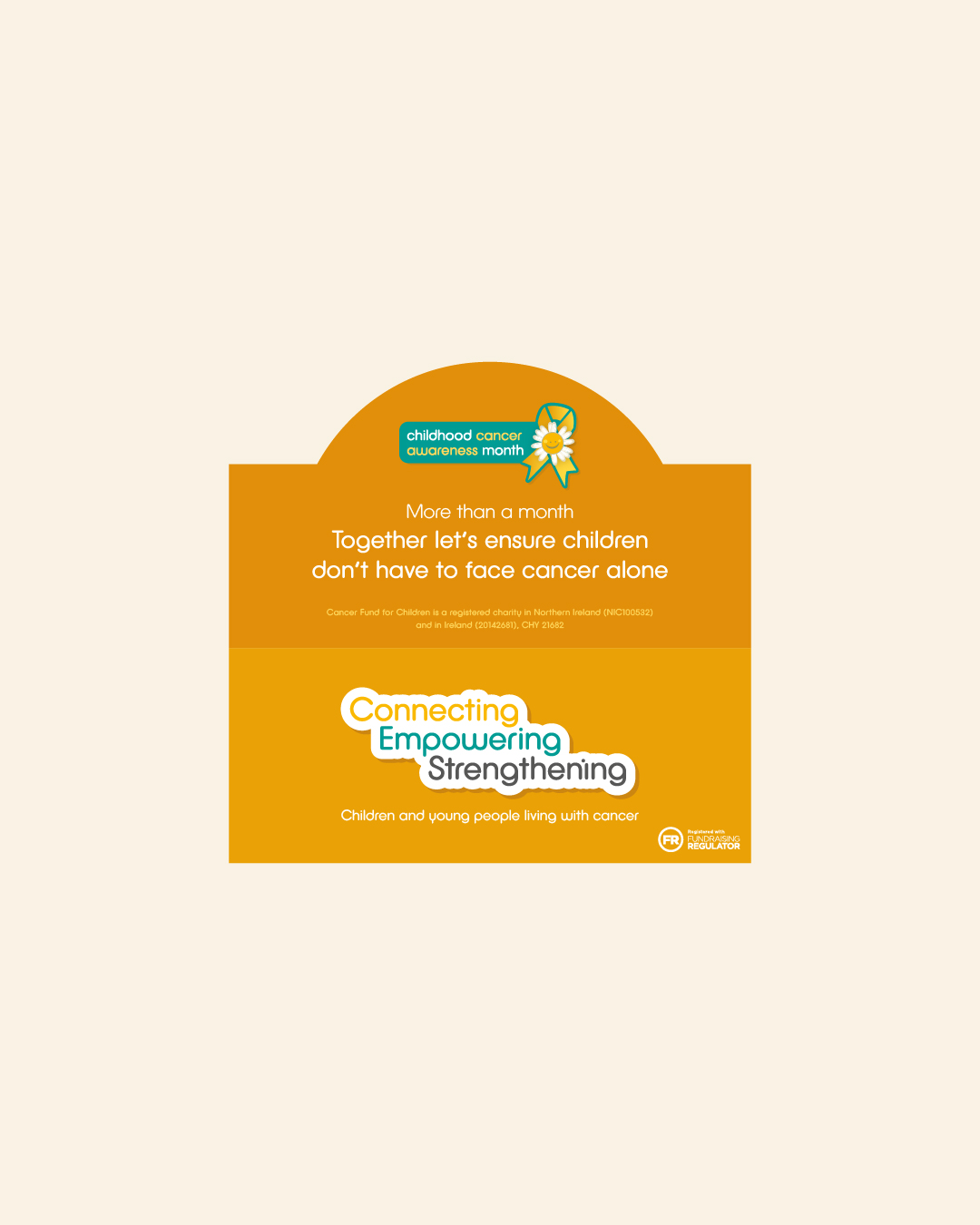 Christmas comes early
with Santa Cause
Cancer Fund for Children want to make sure that families suffering with Cancer still have a fun, memorable Christmas and they do this through their annual Santa Cause campaign. The money raised allows families to avail of therapeutic short breaks at Daisy Lodge during the festive season, as well as providing individual support sessions.
To help spread the word of the campaign, we designed digital deliverables such as social media covers and email signatures as well as promotional print designs including flyers, posters, fundraising packs for schools and workplaces, and some festive activities for little ones like reindeer dust packets and colouring templates.
Going the distance for Rory's Miles 2 Mayo
Quickly becoming one of the biggest events of the year for Cancer Fund For Children, Rory Best once again took on the challenge of walking 300km+ across 8 counties to raise money for families across Ireland who are impact by cancer. To help promote the event, we created a range of deliverables including a new logo, route maps, fundraising packs, banners, social media content, posters and even a selfie frame for the incredible people who took part in the challenge.
The event raised an incredible sum of over £1 million, which will have a positive impact on children and families who have been affected by cancer.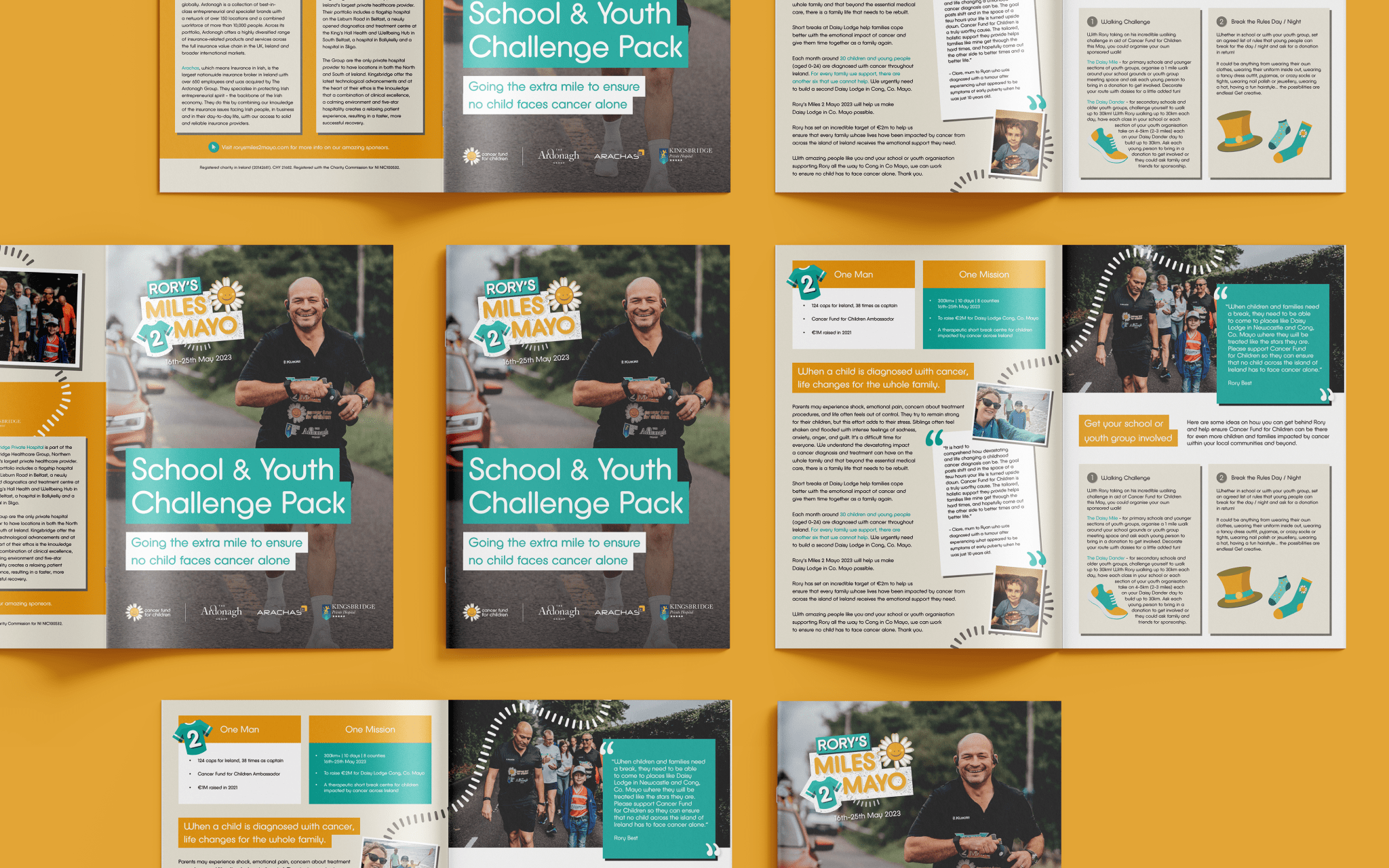 "DHD have been providing design support to Cancer Fund for Children for several months. The team are very attentive. From the outset they were keen to understand our brand and deliver quality work to help raise us aware and funds. The team are professional, enthusiastic, and skilled at what they do. It is great having DHD's support on an ongoing monthly basis, especially to meet any last-minute design requests such is the nature of fundraising. They are a great agency, full of energy and a pleasure to work with."