The 'Go-To' Regulatory Compliance Specialists
Reaching 10 years in the business, Briefed had a vision to push innovation further but their website was holding them back. The key takeaway from the UX audit was the need to get across valuable information without overwhelming the user, ensuring content is presented in a more engaging, visual, consistent manner.  A competitor analysis identified the benchmark, allowing us to design a website that goes above and beyond. With so much information to share, it was important to create a site map that was concise and easy to navigate.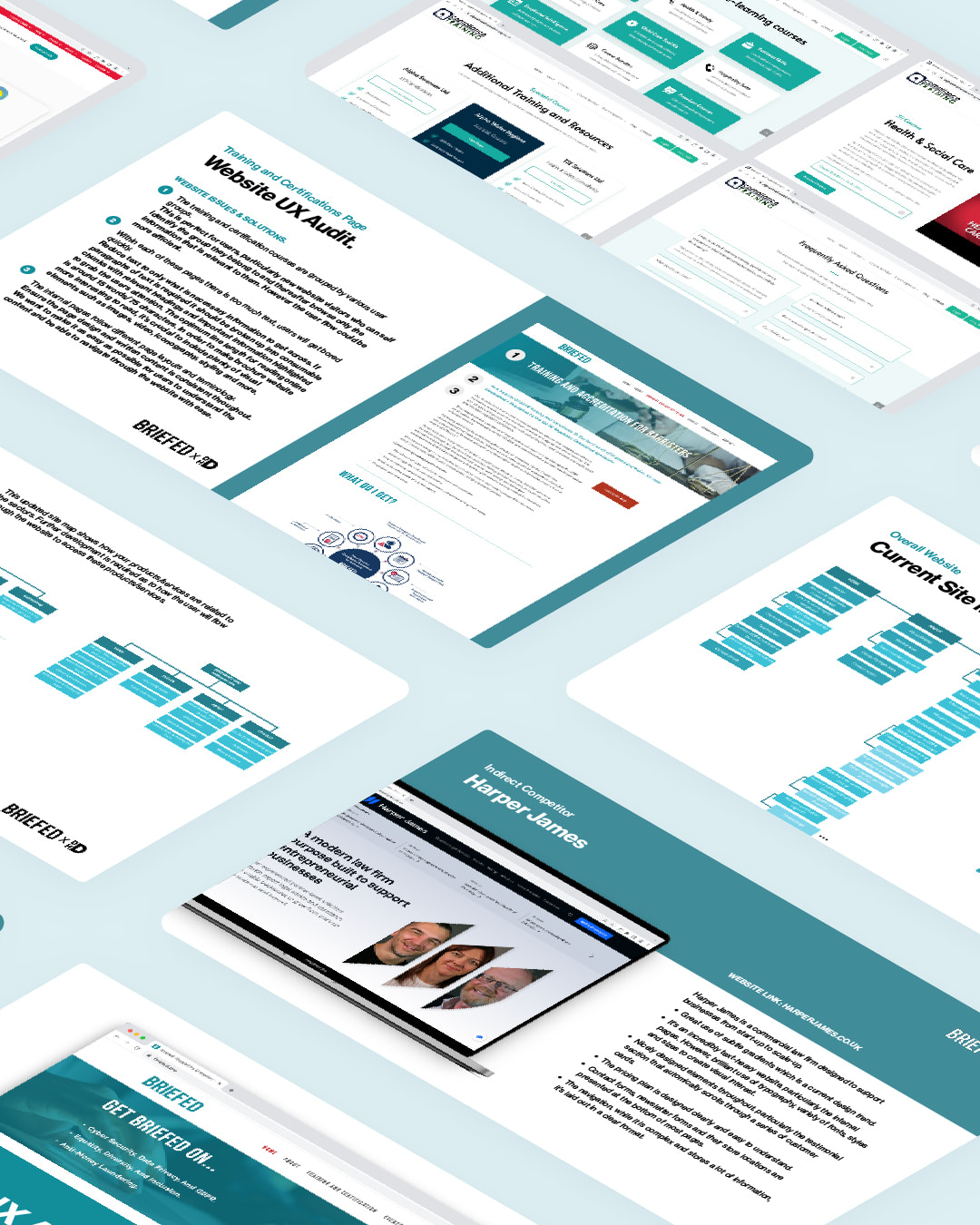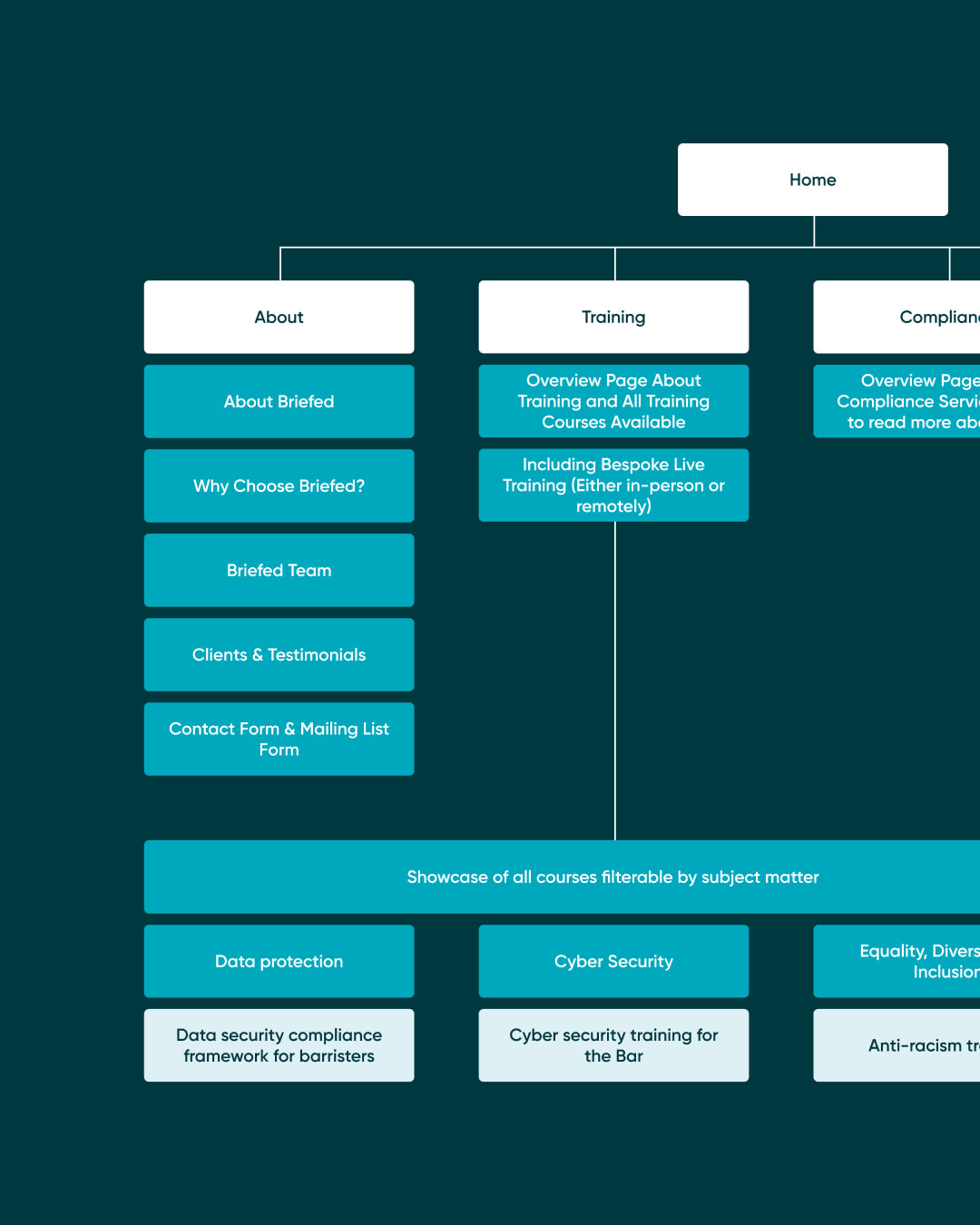 Converting website users into repeat customers
Deciding on a design direction with the team, Briefed were favourable on rounded elements, a dark interface and a highly visual website allowing for plenty of personal photography, videography and iconography. We organised a shoot day to capture a variety of imagery at Briefed's new office, including new headshots for each team member. Super pleased to hear that those at Briefed are delighted with their new website.
A time saving, collaborative approach to content
As our designers put the finishing touches to the website's design, our photographers paid a visit to the Briefed offices to capture fresh new imagery that would populate the site. Among the shots they took were outdoor headshots of the team, taken in the bustling city centre.