About DHD
We're a small digital studio that has been articulating brand stories through web, brand, photo, video and social for over a decade and a half. We've constantly sought to increase our service offering and capacity ahead of demand.
The past few years have seen the largest growth in the company's history, and we're fortunate to be working with some large clients both locally and globally.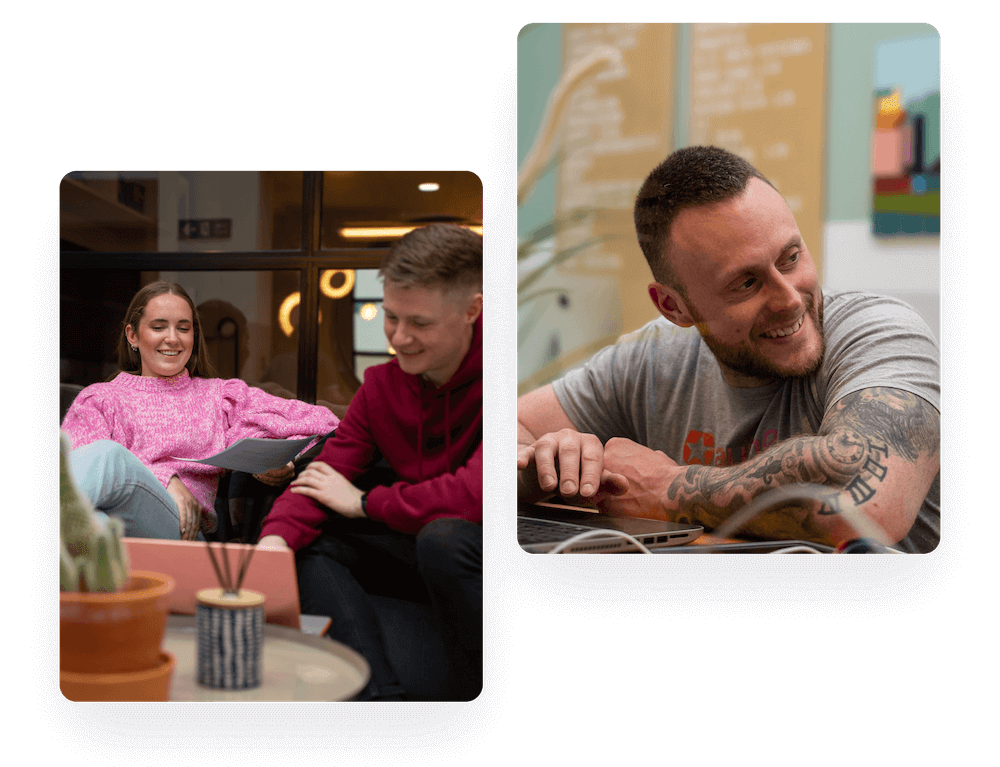 Our Team
A small collective of creatives, strategists, designers and developers, we work together to articulate brand stories in the most vivid way possible.
With the exception of an ongoing debate between coffee drinkers and non-coffee drinkers, our team is highly collaborative, unified in purpose and aligned in values.
Our Culture
Join us on a morning Zoom or visit us in our office and you'll find a relaxed, caring and collaborative culture. Because each team member cares for more than their individual projects, we know we've got each other's backs and can reach out at any time. A healthy dose of laughs and tangents makes sure our to-do list never becomes a chore.
🏡 Remote as default
We're currently working remotely four days a week and meet up in the Ormeau Baths once a week.
⏰

Flexible Work Schedule

Whether you're an early bird or a night owl, we give you the flexibility to do your best work anytime of day.
🏖 30 Days Holiday
Enjoy two weeks holiday over the Christmas period each year, with plenty of holidays to spare.
🎂 Your Birthday Off
We just mentioned holidays… but here's an extra one! Your birthday off every year. Even those born on 29th February.
🩺 Life Insurance
Your health matters. Life Insurance and Income Protection offer peace of mind to you and your loved ones.
👴🏻 Pension Plan
We're a young team, full of energy, but it's important to be saving for the future. Especially if you're Steve. Not long now!