Sustainability with substance
Lauren Thomas is an Irish-based, stylish, sustainable clothing brand, born out of frustration with reliance on the fast fashion market.
They're passionate about genuine sustainability, with substance behind their messaging and values. They believe in that sustainable business must be transparent businesses.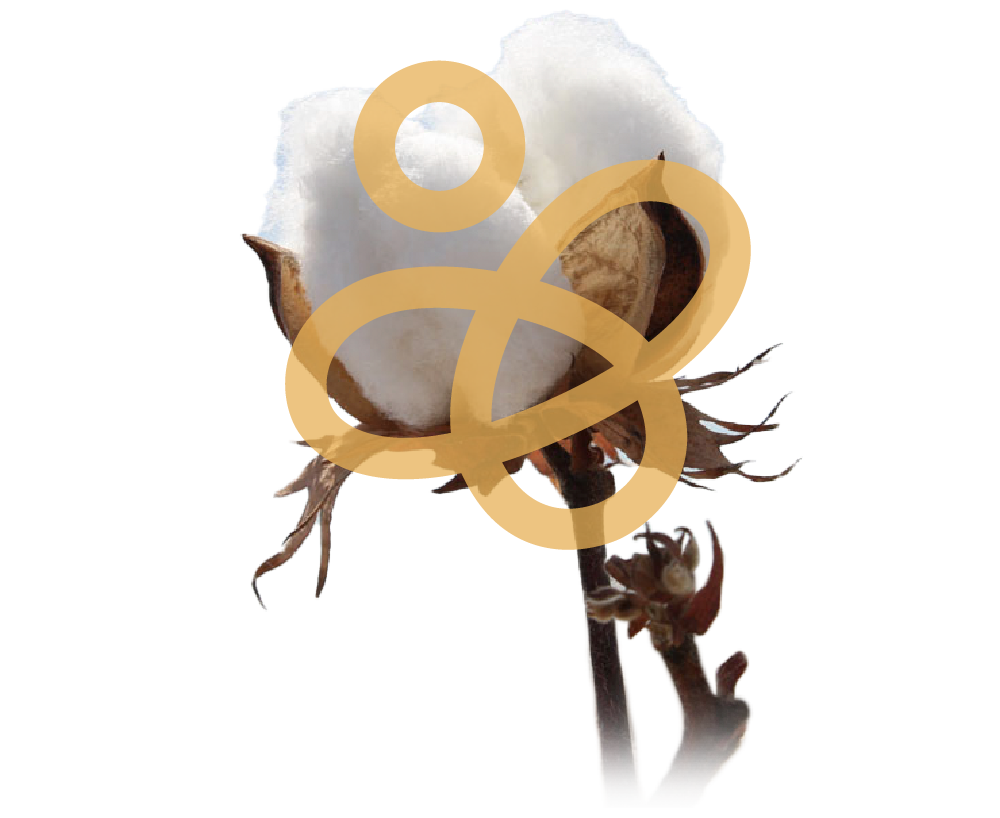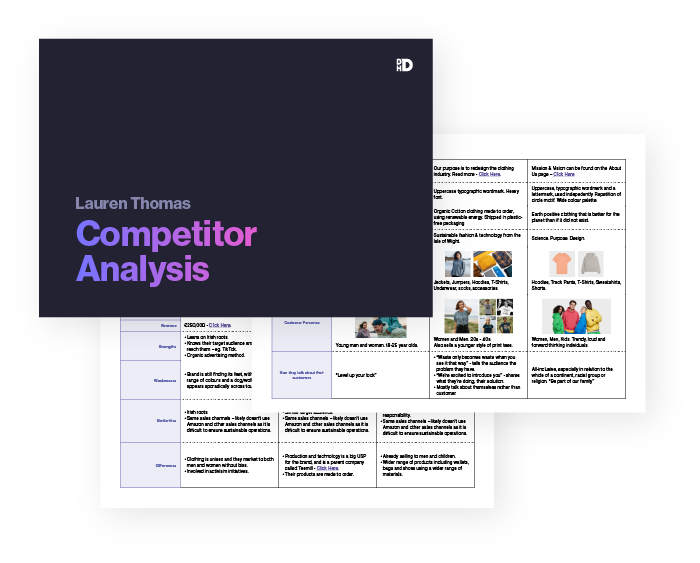 Getting to the heart of the brand
Before we began ideation, we took time to thoroughly research the existing market and document this in the form of a Research Summary and Competitor Analysis document.
We identified the company's early commitment to sustainable manufacturing practices and proud Irish heritage as keystones to their brand narrative, so chose to reference these visually in the shapes and colours used in the visual identity.
Rolling out the visual identity
We're looking forward to the launch of Lauren Thomas' first range in late 2022, and working alongside them on future projects.
After wrapping up the visual identity side of the brand, DHD were asked to help stylise a pitch presentation which would be used to sell the vision, story, process, values and ethos to potential stakeholders.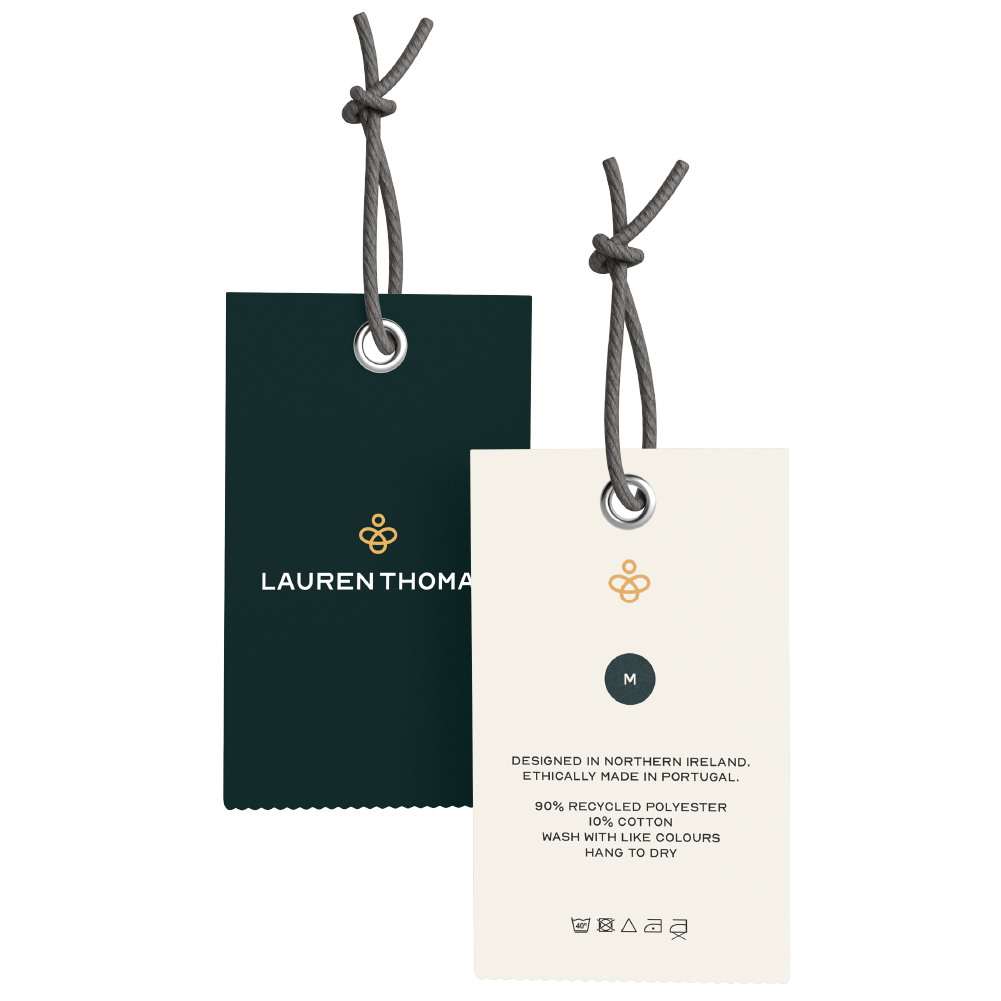 "I have worked with the team at DHD and cannot recommend them highly enough. Fantastic delivery on branding and strategic commercial presentation for a new venture, while working to a very tight timeline. The team are very knowledgeable and easy to work with. 5 out of 5 David, Dan and all the team at DHD."