Making an impact
Since 2013, Go! Youth Trust has been providing 7-25 year olds across Central Scotland whatever support they require to grow, explore and thrive, and each year the charity supports over 700 young people.
130 volunteers work to provide mentoring, small group work, universal youth work, targeted youth work, personal development and employability programmes and residentials.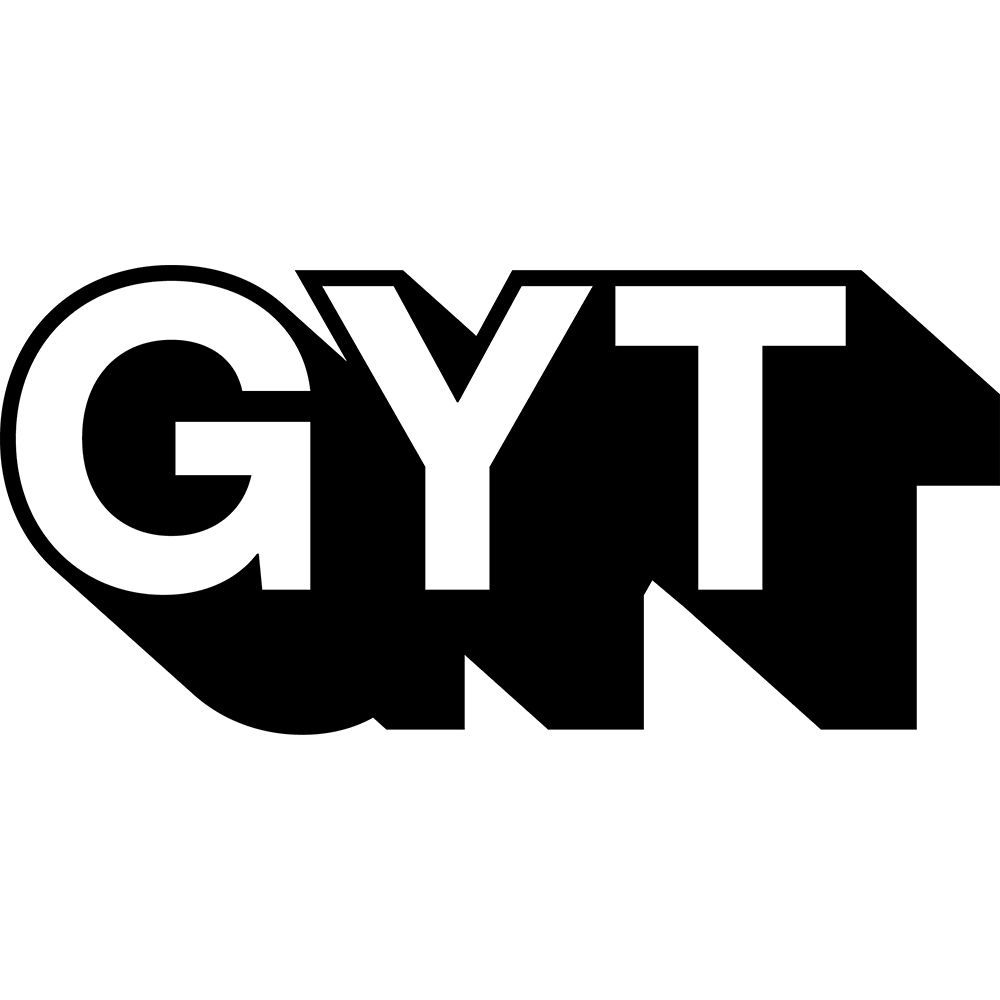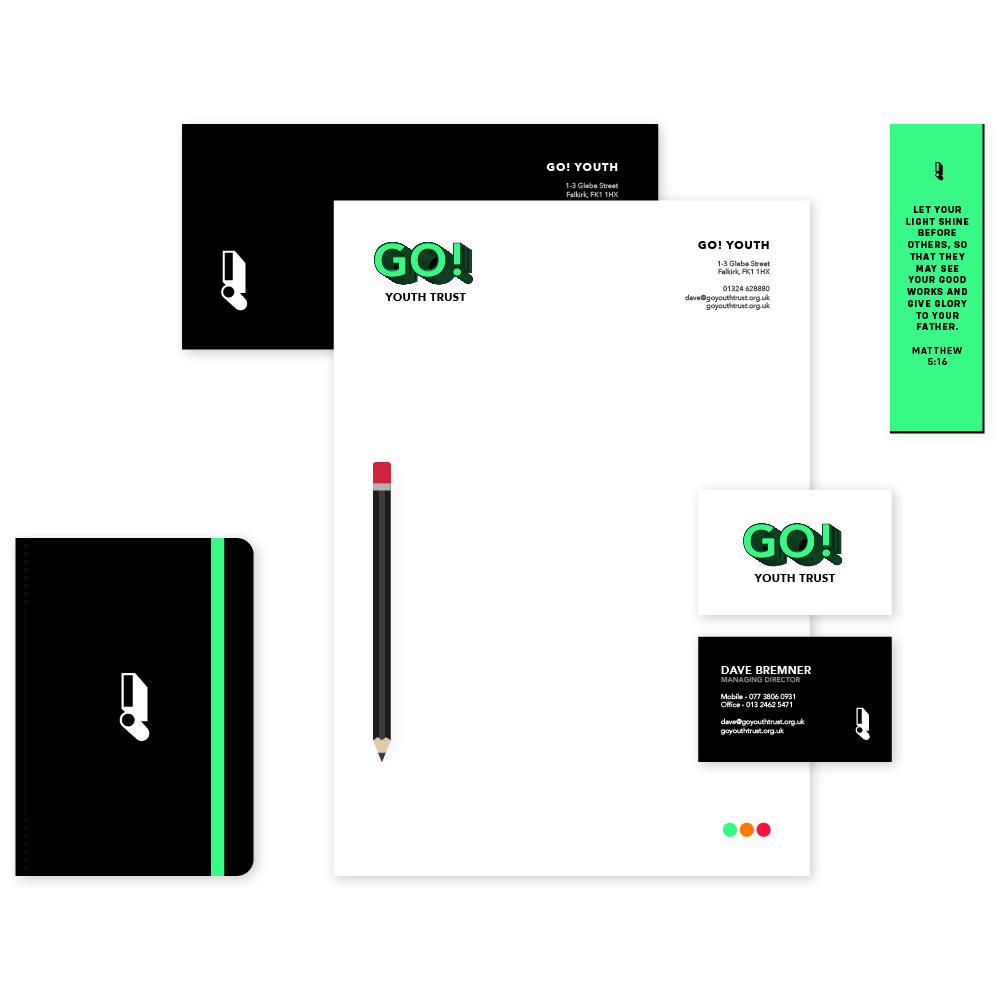 A daring rebrand
Before the web design could begin, we engaged with Go! Youth Trust to refresh their brand identity.
What became apparent early on, was that every stakeholder had radically different view on how the brand should present itself. In the end, we have to commend Dave on his boldness to choose the concept that resonated most with young people.
An impactful wordmark with elongated shadows made for a logo that stands out wherever it is found. Patterns and vivid colours carried over from the outgoing gave endless energy and freshness to the brand.
A radical website redesign
Impressed with the young people's response to the rebrand, we took big risks with the website redesign.
A retro, 70s style colour palette is splashed across the entire site, with a block layout and dramatic animations. Large typography not only grabbed the reader's attention but made navigation easier.
Basecamp, a custom dashboard design, allows volunteers and schools to record sensitive information securely that can be accessed by those working for Go! Youth Trust.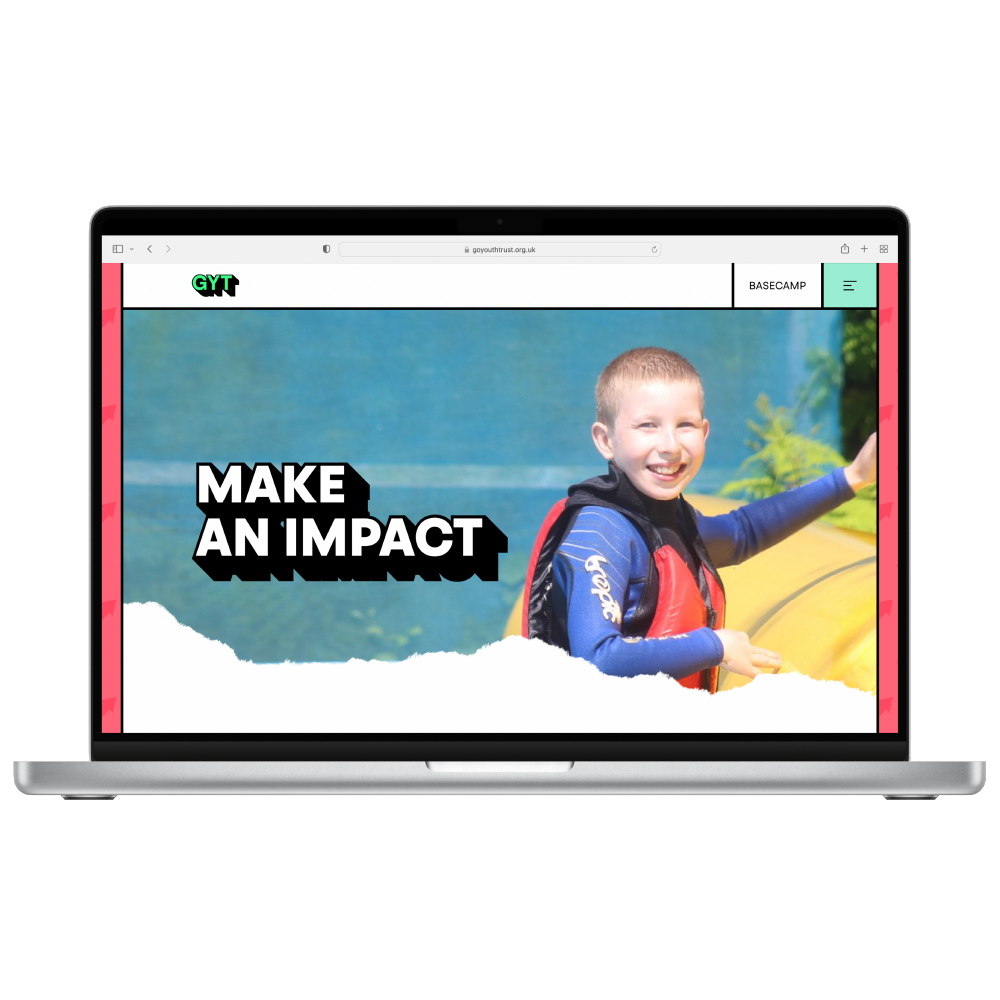 "We have used DHD repeatedly since first engaging their services to rebrand our charity. Since then they have created a new website and also created a number of promotional videos. DHD's attention to detail and customer service is second to none."