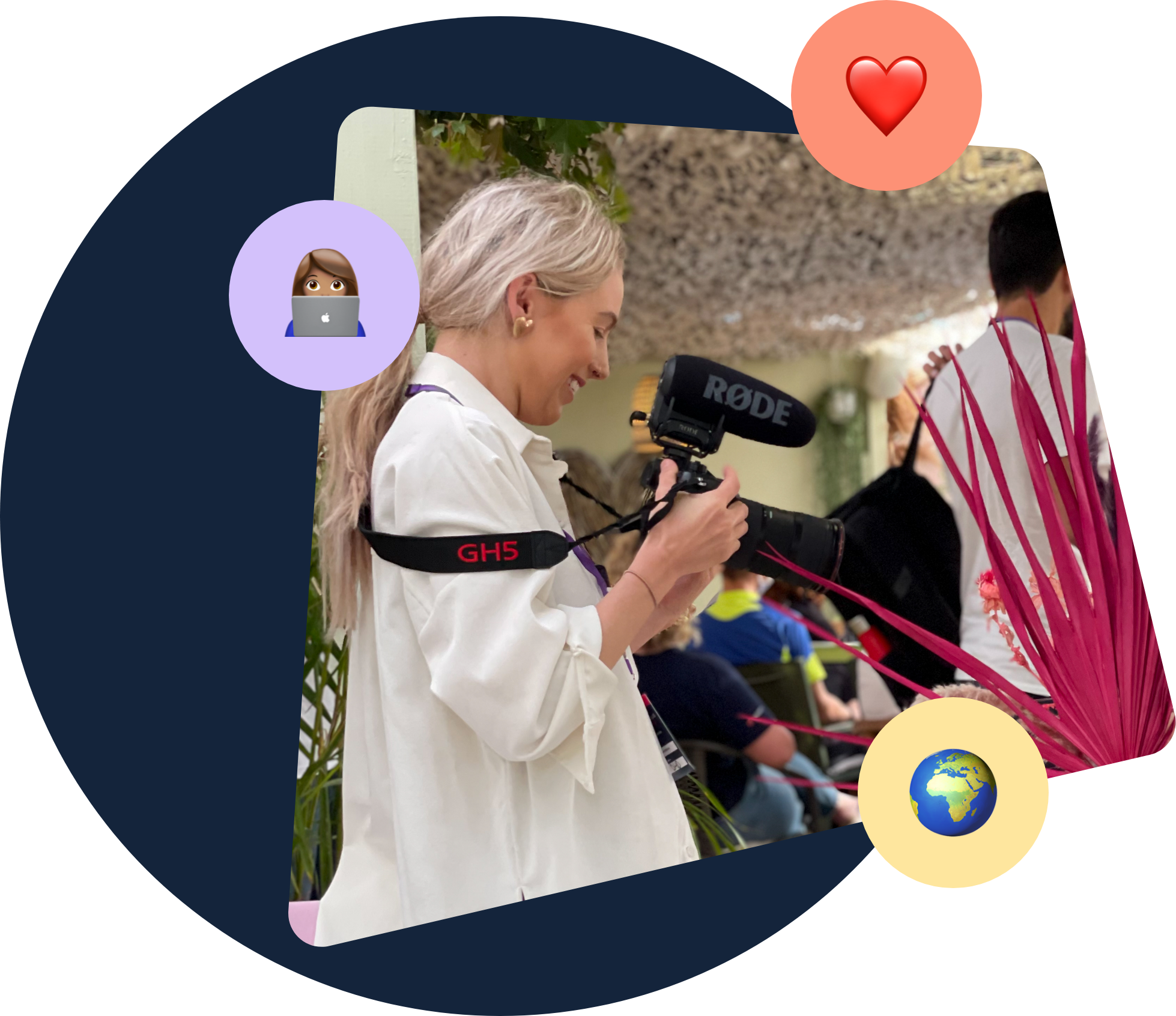 Who we are on the lookout for….
We are looking for a passionate and creative Videographer to join our team! Someone who puts story at the heart of everything they do.
As a filmmaker , you will be responsible for delivering quality promo films and engaging content for both DHD and our amazing family of clients. Your role is also extremely important for ensuring customer satisfaction and loyalty for our range of international clients.
You will be given opportunities to film both here in Northern Ireland, Ireland, across the UK, Europe and even the US. We want someone who knows the importance of taking time in editing, colour grading, music and a true passion for creativity pushing the boundaries of film making and photography.

Position: Junior Videographer
Salary: Negotiable (based on experience)
Employment: Full or Part time (including internships)
Location: NI Based / WFH / 1 day in Belfast
Closing Date: Friday 7th October
What you need to have / be
A minimum of 1 year experience as a freelance or in-house Videographer or similar role
A recent showreel and/or portfolio of work
Excellent interpersonal and communication skills
Ability to discuss, plan and explain stories and shoots
Passionate about the small details
A customer-centred storyteller
A proficiency with the main tools such as; Adobe Premiere Pro, Adobe Lightroom, etc.
Ability to work independently and within a team
Ability to follow a brief and manage time effectively
What we'd like you to have
Ability to shoot and edit photography
Drone experience and relevant licences
Understanding of the importance of brand identity
Some experience with After Effects, either for animation or motion graphics
A good understanding of social media strategies for content
What you'll be up to
Plan and execute new shoots
On location photo and video shoots
Editing with the story at the heart of the film
Communicate with clients to understand their business goals and objectives
Jumping on planes from time to time
Interacting closely with our clients and DHD team to ensure clear, efficient processes throughout the project
Collaborate with our other designers and developers
Attending amazing events locally and (from time to time) around the world
Why work for DHD?
A happy working environment where your opinion is listened to & valued
Join an awesome team with 9 other amazing people!
Work with hundreds of fantastic clients both locally and clients across the globe
30 days holiday per year
Your Birthday off as an extra holiday
A place where Monday Blues don't exist
Opportunities to develop your skills & grow into your role
Opportunity to attend (and possibly speak at) industry events
Opportunities for remote working options and flexi time
Relaxed working environment
Up to date software packages allowing you to refine your skillset
Online and in person training opportunities
About Us
DHD was established in 2008.  We're a small but mighty digital studio, with values that help us create memorable brands and experiences that delight. We specialise in developing brands by designing brand identities, producing engaging online experiences, and telling your story through social and digital marketing strategies that deliver results.